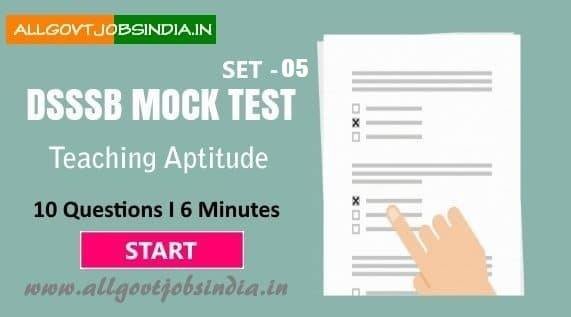 Teaching Aptitude Free Mock Test Dsssb Exam Quiz -5
If you are preparing for DSSSB Recruitment of Teacher Exams you will likely need to practice Teaching Aptitude DSSSB Mock Test-04, TGT, PGT, PRT This Test will Help you for various teaching Exams such as CTET, KVS, REET, NVS, CSE UGC NET and Much More for Teaching Aptitude Section. Previous Teaching Aptitude Mock Test -04.
Introduction: DSSSB IMPORTANT MOCK TEST-05.
Subject: Teaching Aptitude
Total Questions: 10
Total Time: 6 Minutes
Useful for : #DSSSB Exam #KVS Exam #CBSE UGC NET
Teaching Aptitude Mock Test Dsssb Exam Quiz -5
Leaderboard: Teaching Aptitude Mock Test Dsssb Exam Quiz -5
maximum of 10 points
Pos.
Name
Entered on
Points
Result
Table is loading
No data available
Next Quiz : Teaching Aptitude Mock Test -04